You are here
AGGER: MY STORY MAY HELP OTHER
The former Liverpool defender opens up on his overuse of anti-inflammatory drugs and the day in 2015 when his body had simply had enough.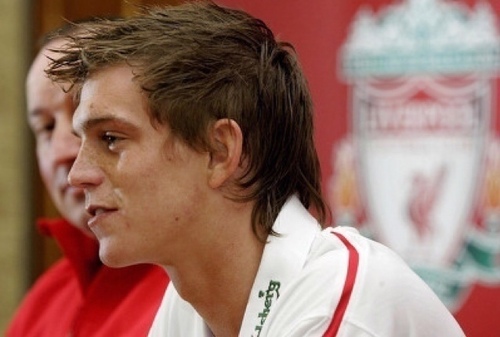 The first thing Daniel Agger remembers is that he was unable to control his body. He did not feel any pain but he was just lying there shaking. Earlier that day, on 8th of March, he had led out Brøndby to face their rivals FC Copenhagen in a Danish league game. He lasted 29 minutes before being taken off. He then collapsed and was taken to the physiotherapist's room at Parken.
He should never have played. He was carrying a knock from the week before and, like so many times in his career, he took a lot of anti-inflammatories, far more than the recommended dosage, and his body had had enough. His time at Liverpool, fighting for points at the top of the Premier League table, and playing in games that were regularly watched by sell-out crowds of over 50,000 people probably didn't help. According to one website, he played in 5 of the 10 most in-demand matches for tickets throughout his time in the English Premier League - games that fans were desperate to see, and players were desperate to feature in.
He stopped taking anti-inflammatories that day and this summer, having quit football in May, aged 31, the Danish paper Jyllands-Posten published a series of interviews with the player, conducted over a two-year period, in which he opened up about his career and what he put his body through in order to play.
Agger played for Liverpool from 2006 to 2014 before rejoining Brøndby to play for another two seasons. He played 384 games in total, 232 games for Liverpool, 77 for Brøndby and 75 for Denmark – but his body gradually broke down. He now has pain in his back all the time and estimates that he was able to perform to only 70% or 80% of his capacity during his last two seasons at Liverpool and at an even lower level at Brøndby.
Agger's main problem was he was hypermobile, meaning his joints overextended. He also started having back problems as early as 2007, which were exacerbated by an awkward fall during a pre-season trip to Thailand in 2008.
Daniel Agger spent eight years at Liverpool between 2006 and 2014 making a total of 232 appearances in that time.
---